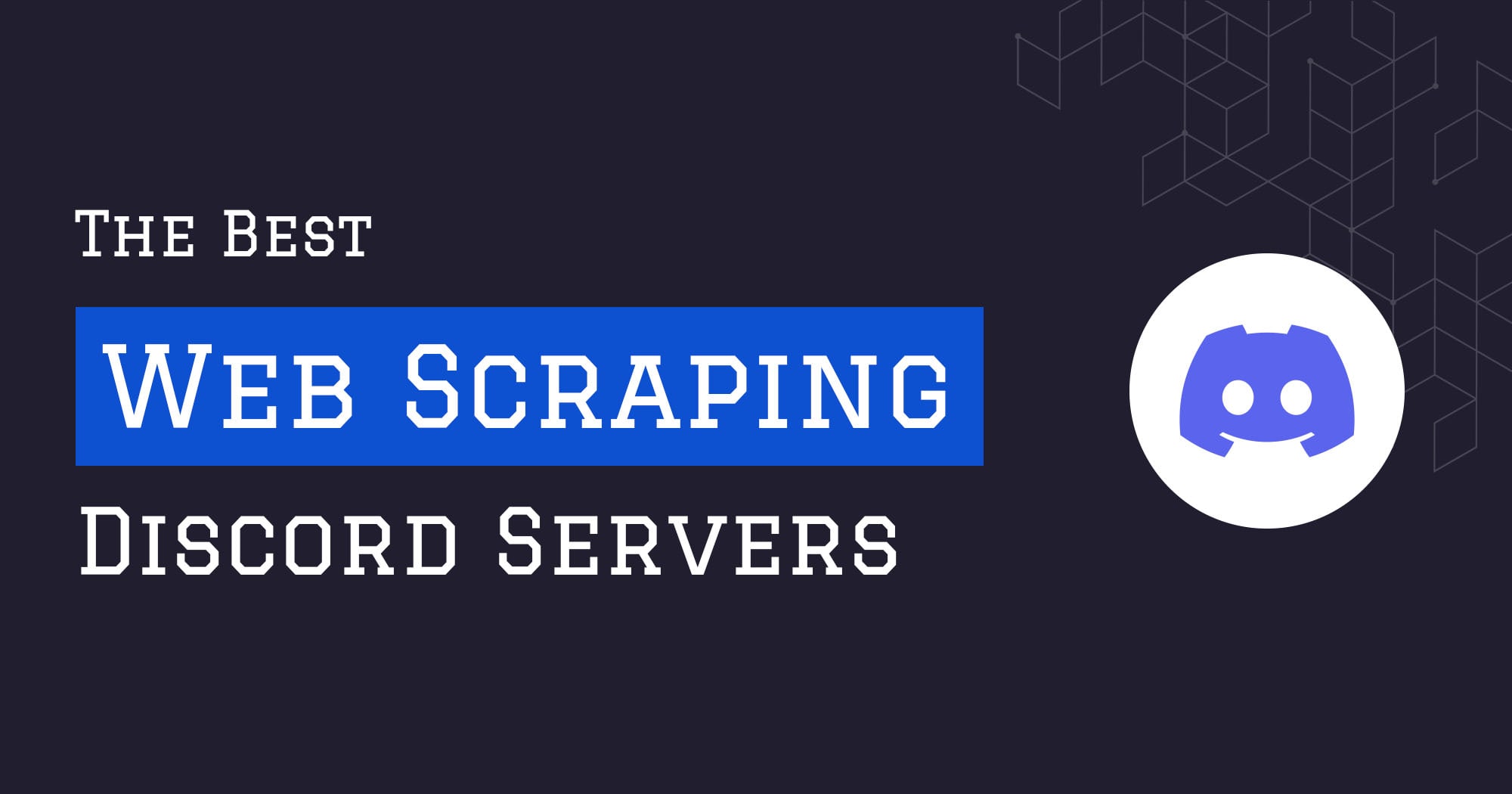 The Best Web Scraping Discord Servers
Discord is a great place to get involved with a particular community, and get help when you need it.
Over the last while, a number of Discord servers have popped up dedicated to web scraping that are really worth checking out.
In this guide we're going to share with you the best web scraping discord servers every web scraper should know about.
Need help scraping the web?
Then check out ScrapeOps, the complete toolkit for web scraping.
---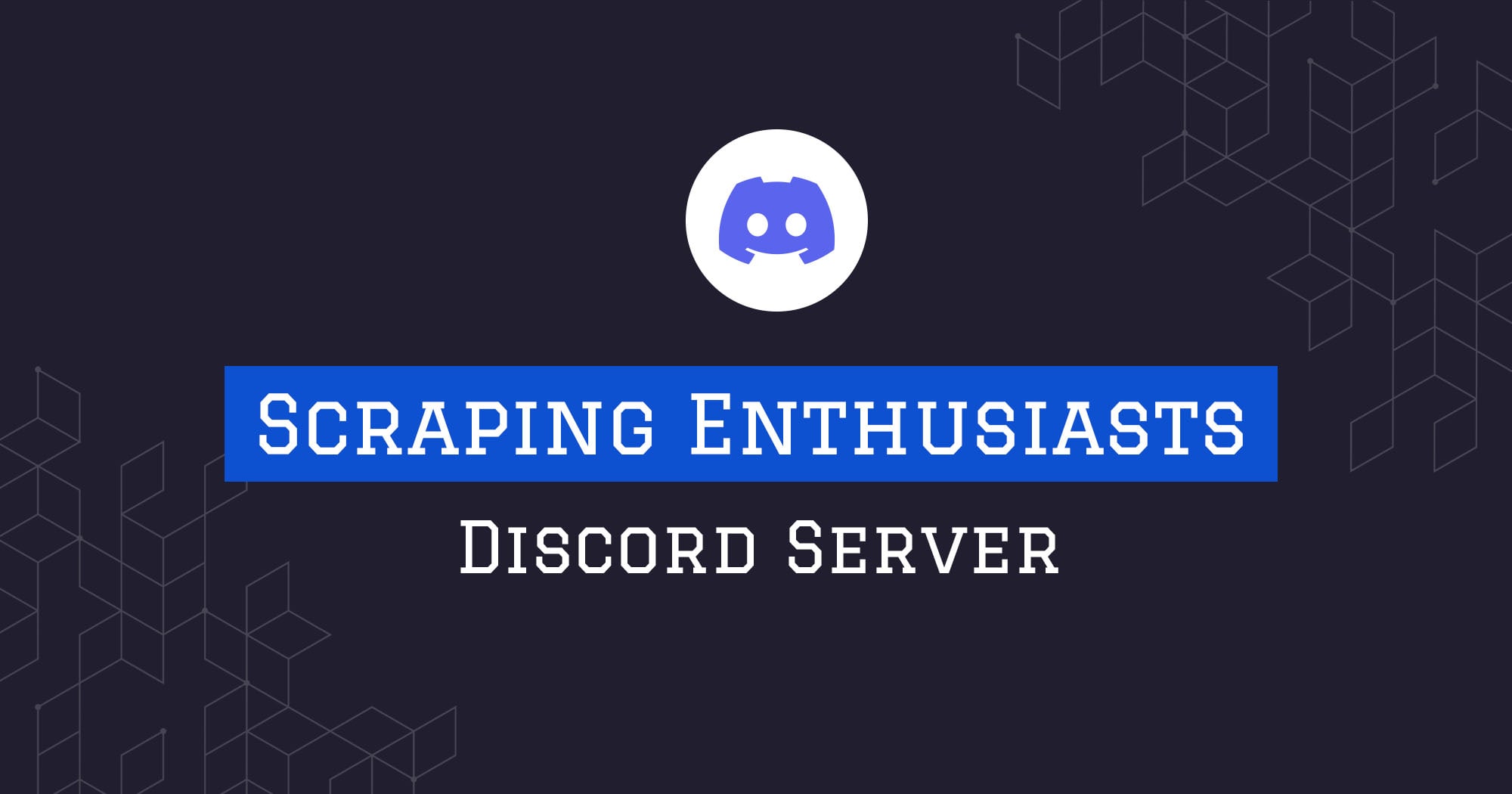 #1 Scraping Enthusiasts​
Being part of the Scraping Enthusiasts Discord server is a must, if you are into web scraping and like Discord.
Scraping Enthusiasts has a large and active community that is ram packed with great web scraping resources and experienced web scrapers who can help you get the data you need.
What makes Scraping Enthusiasts really stand out versus other web scraping communities is the communities experience in bypassing antibot countermeasures. The server includes a number of the lead maintainers from the puppeteer-extra team who develop the puppeteer-extra-plugin-stealth, and number of other experienced antibot reverse engineers.
And it shows. Not only is it an active server who are willing to answer your scraping questions, they have community bots that:
Detect which antibot software does a website use.
Detect hidden API endpoints on a website.
Monitors the most common antibots for updates.
Monitors the most common headless browsers and drivers for updates.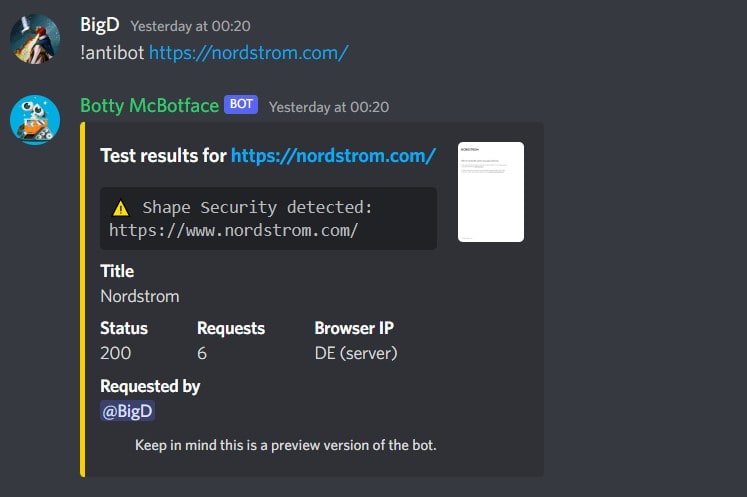 If you are really into web scraping, and have to deal with a lot of heavily protected websites then joining Scraping Enthusiasts is a must.
Join The Scraping Enthusiasts Discord Server
---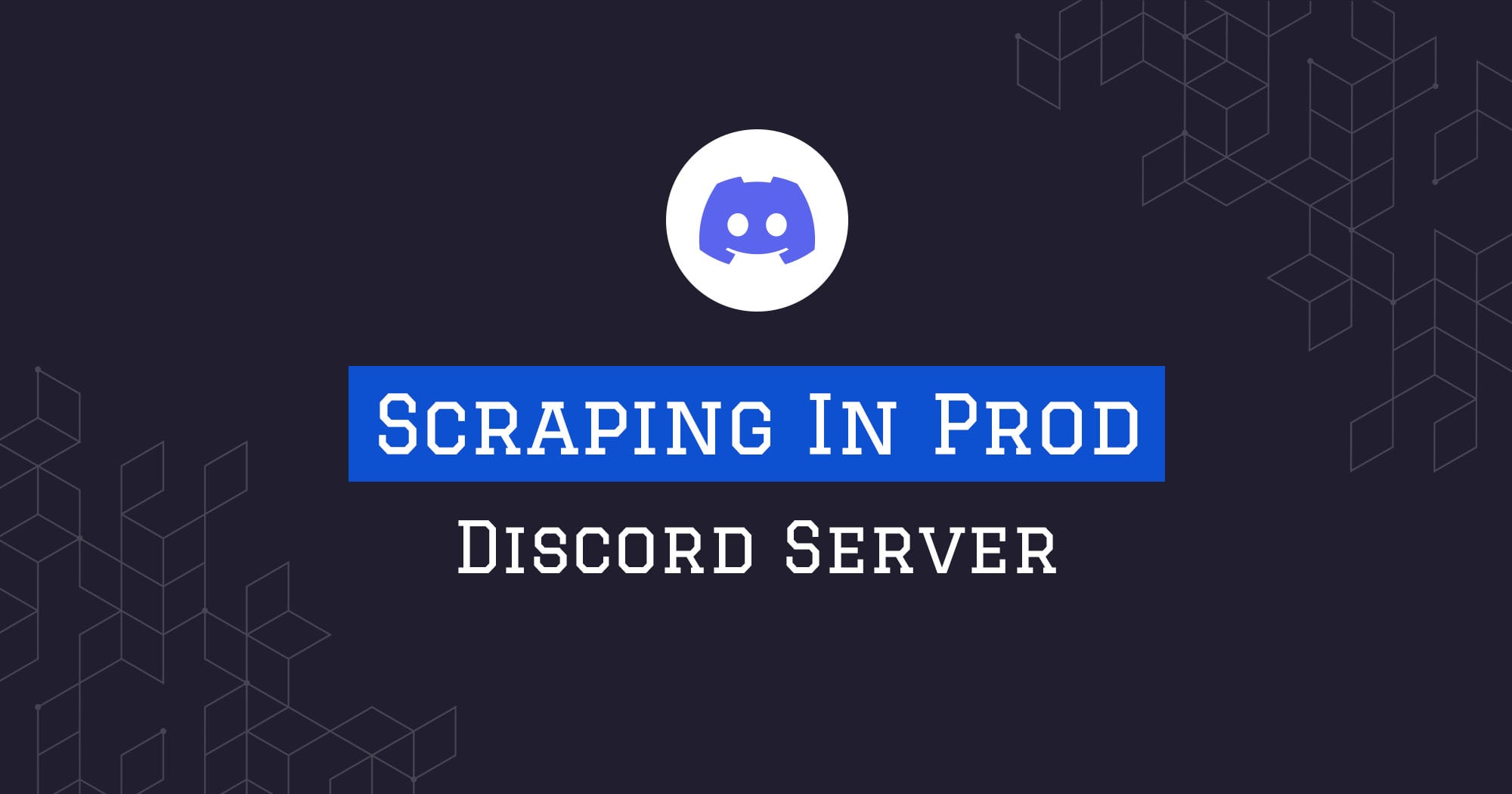 #2 Scraping In Prod​
Next on the list is the Scraping In Prod discord server. Although not as active as Scraping Enthusiasts, checking out Scraping In Prod is well worth it.
The Scraping In Prod server is a great place to go if you have general web scraping questions, need help with a specific website or anti-bot.
They mainly focus on web scraping with Python and NodeJs, but you can also ask questions for other languages too.
Join The Scraping In Prod Discord Server
---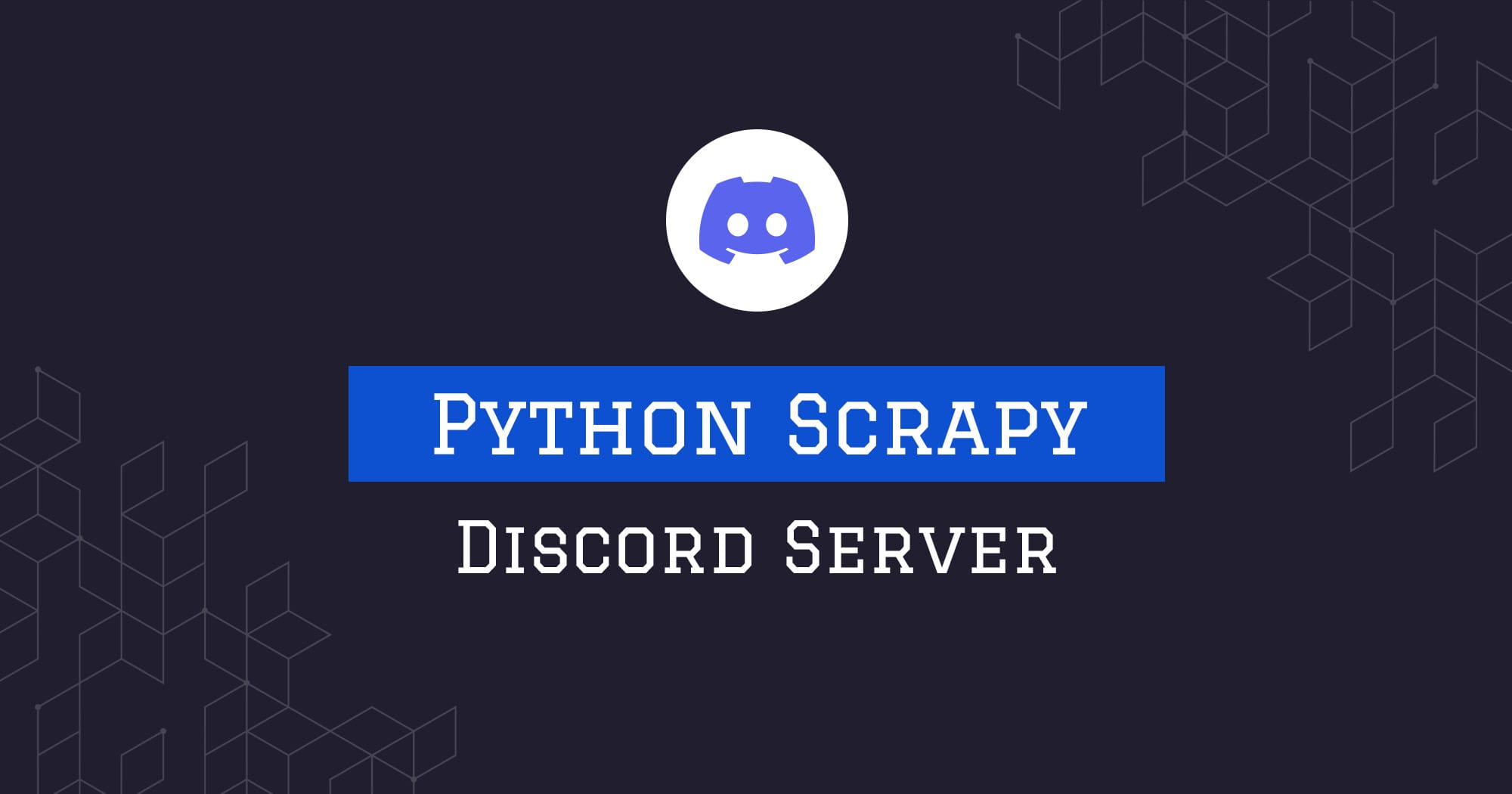 #3 Scrapy​
For those of you who use Python Scrapy, then joining the Scrapy discord server is a great place to keep up to date on the latest Scrapy news and get your questions answered.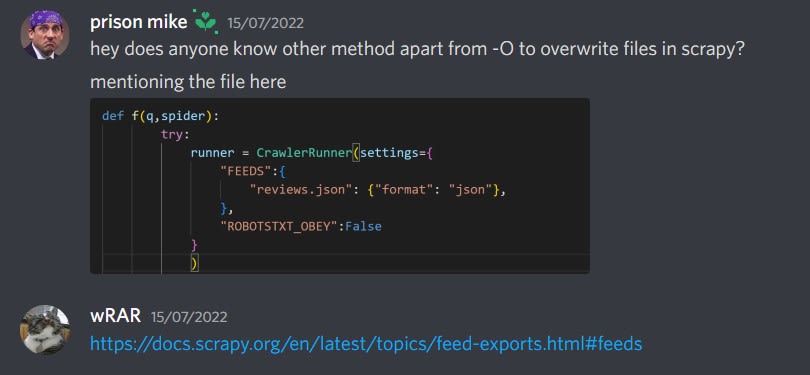 A number of the lead maintainers of the Scrapy framework, hang out on the discord daily so if you need any help:
Getting started with Scrapy
Using some of Scrapy's less well-known functionality
Customising Scrapy for your specific use cases.
Picking Scrapy extensions or web scraping stacks.
Then asking a question in the Scrapy discord server is a great option.
Join The Scrapy Discord Server
---
#4 ProxyWay​
Although a small server, ProxyWay's discord server is great for getting more information on the various proxy providers.
They publish their regular proxy reviews here, and are happy to answer any questions you might have.
Compared to other discord servers it is a little bit dead, but it is still worth checking out.
Join The ProxyWay Discord Server
---
Proxy Provider Discords​
Some other notable mentions are the Discord servers of specific proxy providers:
---
If Reddit is more your thing then be sure to check out our list of the best web scraping subreddits.
If you would like to learn more about web scraping in general, then be sure to check out The Web Scraping Playbook. Or check out some our other popular articles like: